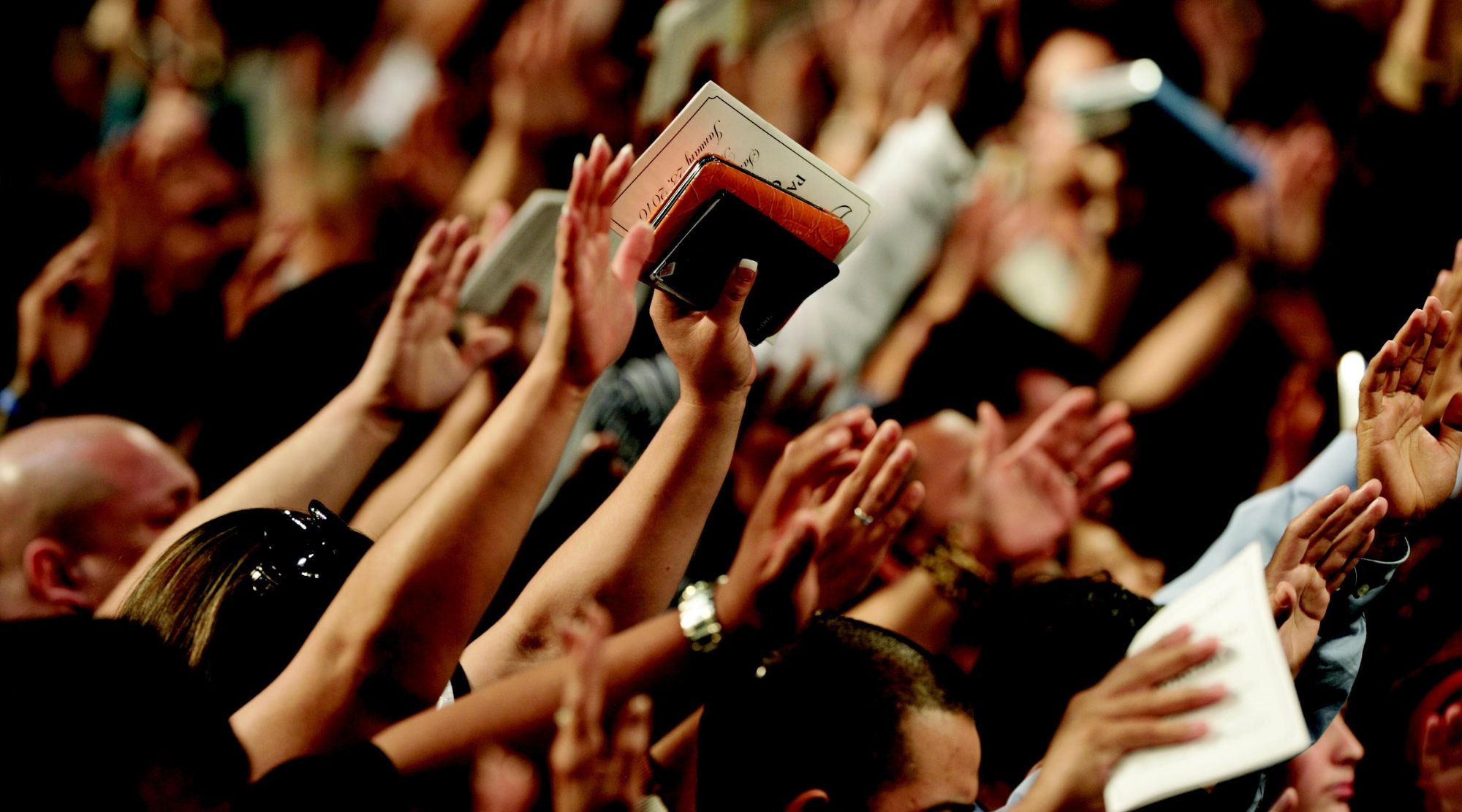 25 Sep

Nurturing Generosity by Developing a Kingdom-Builders' Initiative, Part 1 by John Nuzzo & Steve Moore

We invite you to enjoy a conversation with Pastors John Nuzzo and Steve Moore on the ministry of Kingdom Builders. Your church can participate! If after reading this blog, you feel led to start your own Kingdom Builders initiative at your church, Pastors John and Steve encourage you to reach out and start a discussion on how you can plan for success in making a difference locally, globally, and in future generations.

John: About three or four years before we launched Kingdom Builders at our church, a wonderful, young couple came to me. They said, "Pastor John, we love Victory Church, but Victory is not deeply involved in missions, and there's another church we feel compelled to be a part of because missions is their focus." Of course, as a pastor, I was like, "Guys, I love you and you should go where God's leading you to go." But that led me to realize how deeply we were involved financially in missions as a church but had never intentionally connected that passion to the church body. Then, Steve brought the idea of Kingdom Builders to the table, and the structure helped us involve and integrate missions into the hearts of our people.

Kingdom Builders is a generosity initiative above and beyond regular giving (tithing). We direct those funds to make a difference locally, create an impact globally, and develop future Christian leaders. Kingdom Builders is not a plan. It's not a fundraiser. There is only one intentional offering each year. But it truly changed our church.

Steve: Kingdom Builders came out of a period of self-examination as a church. As John said, we were really dissatisfied with what we had done to connect people's hearts to the mission of Jesus and to the impact that they were having all over the world. We had heard about Kingdom Builders from a local pastor, Pastor Jeff Leake. He leads a tremendous church and had mentioned it to us in casual conversation. From there, we found out more through Rob Ketterling at River Valley Church in Minnesota. We had the great privilege of attending their conference and staying an extra day with Pastor Rob and his team to walk through the process.

You know, we'd always been a kingdom-builder church; we just didn't have the vehicle or terminology to be able to communicate it to our congregation. That's what Kingdom Builders has done for us over the last few years. It's totally transformed our church!

Kingdom Builders allows us to reach more people faster with the kingdom of God, with the gospel of Jesus. That is actually one of our catch phrases in River Valley. You're going to have significant impact across the globe, locally and in raising up future Christian leaders. Those are the three primary areas for Kingdom Builders for us: global church expansion, local church expansion (which means within the U.S) and raising future Christian leaders.

John: Here's how Kingdom Builders works: You have your normal tithes and offerings and a second "bucket" for Kingdom Builders. And you only take up one offering each year. That's it.

Now, when you set your first year's budget for Kingdom Builders, you choose to trust God for X number of dollars above your normal giving. In our first year, our goal was $1.4 million. Steve will give you the nuts and bolts in a later blog of what we produce to create the awareness of our goal and how we do updates with Kingdom Builders. We've gotten it out of the budget and onto the platform. That is by far the most incredibly important part of this. But as with most pastors, I began to think about our income. In 2018, our total church income was $6.4 million. I realize those numbers may be large to some pastors, but the reality of it is it all works to scale. It doesn't matter if you're in a small community or in a more populated area. The numbers don't matter, but I need to give them for percentage's sake.

My first concern was, is this going to cannibalize our normal giving? I think most pastors have the supposition that this is what's going to happen. When you do a building program, people are like, "Hey, I want to get involved," so they take their tithe and cut it in half. They spend a little bit here, a little bit there. So we were careful on our budget in 2019 because we thought people might modify their giving. We didn't want it to impact the operations of the church.

As I mentioned, in 2018 (prior to Kingdom Builders) our income as a church was $6.4 million. In 2019 our general giving went up about $300,000. It was also our first year of Kingdom Builders, and giving came in at $1.5 million for it! So our total income was massively different. Then, in 2022, we saw $11.8 million come in. That was a 54% increase in our general giving! That's aside from Kingdom Builders, which was almost $2.9 million! I don't even have words for it.