28 Apr

Game-Changing Sunday at Crossroads Bible Church

We're excited to celebrate with Crossroads Bible Church's incredible turnout on Resurrection Sunday. Read their report below and give 'em a high five in the comments!

Resurrection Sunday was a game changer at Crossroads. We ran out of seats in our overflow room! People who weren't even on the schedule to serve that day pitched in and gathered chairs from other rooms so that everyone could have a seat. Our Dream Team went above and beyond as the people kept pouring in. We were in awe as we had to pull out the bleachers in overflow to help accommodate those hungering to hear the Word of God.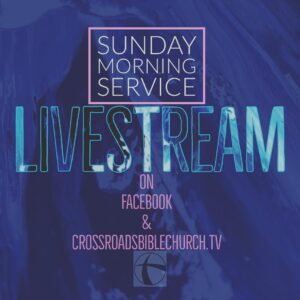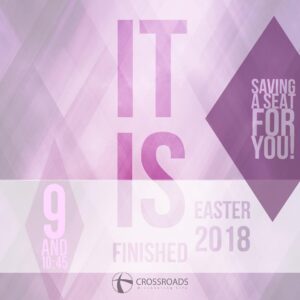 For the first time ever, we live streamed our service. To kick it off on Resurrection Sunday seemed so appropriate. People from several states and even Germany tuned in to watch the service live stream.
Twenty-three people raised their hands and said YES to serve our Risen Savior. That is WHY we do what we do at Crossroads! MORE, JESUS MORE!
Here's a glimpse of the ways we experienced Ephesians 3:20 on Resurrection Sunday:
1319 People worshiped with us!
23 Fresh Starts!!!
We Live streamed for the first time ever!
One lady told us that she had been coming for two months and on Resurrection Sunday, 17 of her family members came. She was so excited.
One of the people who attended Fresh Start went straight back to Growth Track 101 then told us she wanted to be baptized!
We celebrated the power of the testimony of a Crossroads family through a video of the man's freedom from drug addiction and restoration of his family!
We parked 376 cars 1st service and 248 cars second service on our new lot!
238 Dream Teamers served to make it all happen!
Ephesians 3:20 Now all glory to God, who is able, through his mighty power at work within us, to accomplish infinitely more than we might ask or think.
We're now getting ready for the month of May with Mother's Day Challenge and their annual service at Freedom Rock on Memorial Day weekend with service on the grounds and lots of family fun afterward. Follow Crossroads Bible Church on Facebook to find out more.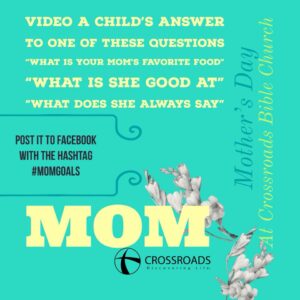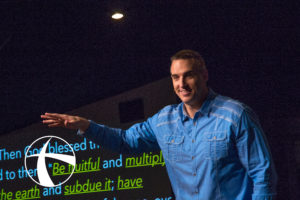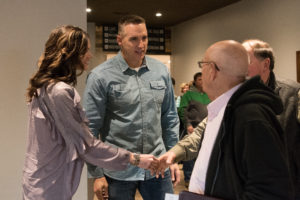 Pastors Chad and Dawn Everett
Crossroads Bible Church
Norris City, IL