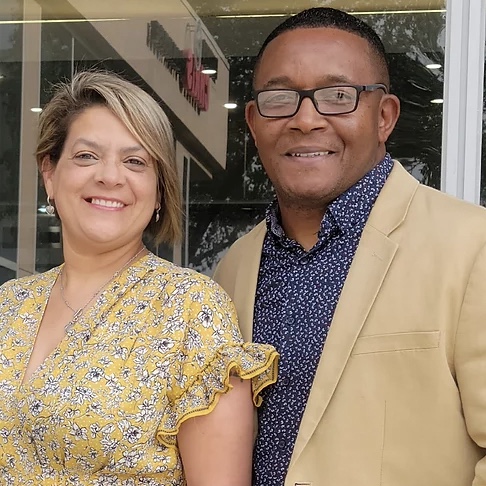 03 Oct

Church Highlight: Resonate Church – La Marque, Texas

La Marque is a small town in South Texas with a population of about 18,000 people and is home to Resonate Church. Lead Pastors of Resonate Church, Jervie and Nilda Windom have a big passion for the people in the surrounding cities of Houston, Texas, especially in the Galveston County.

After the destruction of hurricane Harvey in August of 2017, Pastors Jervie and Nilda returned to their hometown in Galveston County to assist with long term recovery efforts for the people of the greater Houston area to provide healing, help and hope. It was then that God provided a vision in their heart for Resonate Church. Resonate Church is still currently partnering with local and national organizations to rebuild homes, provide jobs and revitalize communities.

Pastor Jervie was born in Brooklyn, and he honorably served 24 years in the United States Army. He is an alumnus of Southern Wesleyan University, Villanova University and Viterbo University. He also has over 19 years of ministry experience. Pastor Jervie's wife, Nilda is a United States Army veteran as well with 16 years of honorable service.

Pastors Jervie and Nilda are passionate about reaching the lost, hurting and the hopeless in Galveston County. Resonate Church exists to share the hope of Jesus Christ. As a community of believers, Resonate Church brings a commitment to community service, restoration of healthy families, and a culture of gospel transformation, while intentionally welcoming the Holy Spirit into every affair that involves a human heart.

Please join us this week as we pray for our friends at Resonate Church. We are believing they will have an abundance of favor as they continue to reach people all throughout their community and beyond!