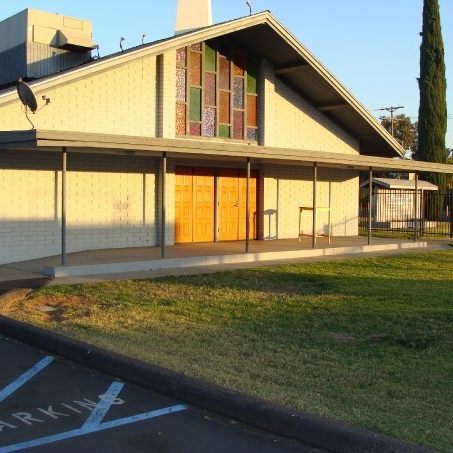 03 Apr

Church Highlight: Meridian Baptist Church – El Cajon, California

El Cajon is a city located in San Diego County, California. It is situated in a valley surrounded by mountains and is known for its pleasant climate, diverse community, and rich history. El Cajon has a population of about 100,000 residents and is home to a variety of ethnicities and cultures, including significant populations of Iraqi and Syrian immigrants. The city has a vibrant downtown area with a mix of modern buildings and historic structures, and it also boasts several parks and recreational areas, including the popular Lake Murray. El Cajon is a thriving community with a range of amenities and attractions that make it a great place to live, work, and visit.

El Cajon is also home to Meridian Baptist Church. Meridian Baptist Church is a thriving and welcoming church. The church is committed to spreading the gospel and serving its community through various programs and initiatives. Meridian Baptist Church is led by its Senior Pastor, Rolland Slade, who is a highly respected figure in the religious community. Pastor Slade has been serving at the church for over three decades, and during this time, he has transformed it into a vibrant and welcoming congregation. He is known for his engaging and inspiring preaching style, his dedication to social justice and equality, and his compassionate approach to ministry.

Pastor Rolland Slade is an accomplished religious leader with a long and impressive history of pastoring. He was born in Texas and grew up in a family of pastors, which inspired him to pursue a career in ministry. He received his theological education from Dallas Baptist University and later earned a Master's Degree in Divinity from Southwestern Baptist Theological Seminary. Pastor Slade has served as a pastor for over four decades, starting his career as a youth minister in Texas. He later served as the Senior Pastor at several churches in California, before becoming the Senior Pastor at Meridian Baptist Church in El Cajon. Under Pastor Slade's leadership, Meridian Baptist Church has become a hub for worship, fellowship, and service, and continues to have a positive impact on the lives of many people in El Cajon and beyond.

Please join us this week in celebrating and praying for our friends at Meridian Baptist Church. Let's pray for God to continue to use them to help their community, build disciples for Christ and experience the life only God can bring!