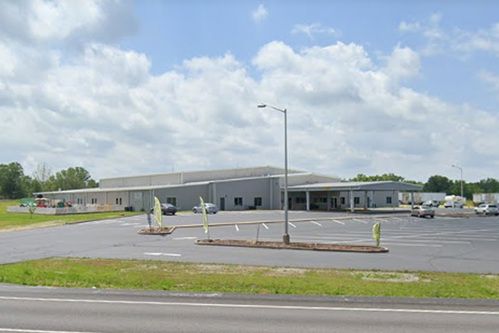 05 Jul

Church Highlight: Joplin Family Worship Center – Joplin, MO

Joplin is a city in the southwestern corner of Missouri. It has a population close to 52,000 people. Joplin is an active lifestyle community that offers numerous outdoor recreation opportunities. It maintains 22 parks and greenways. The area is dotted with championship golf courses, tennis and pickleball courts. Nestled on the edge of the Ozark Mountains, the numerous lakes and state parks surrounding Joplin offer plenty boating, fishing, and hunting opportunities.

Another exciting attraction in Joplin is Joplin Family Worship Center. It is led by Pastor Daniel Wermuth. Pastor Daniel began his journey at JFWC in April 2005 when he was selected to serve as the Senior Pastor. Pastor Daniel is not only the Senior Pastor of JFWC, but he also serves the community in multiple roles such as Chairman of JAMA, Fuller Center of Housing Board member, and as a Chaplin with Joplin Police Department. His wife, Pastor Cindy Wermuth also began serving in 2005. Pastor Cindy serves in Women's Outreach as well as leading worship for each service.

Joplin Family Worship Center is passionate about community, and their mission is to equip and empower people to make an impact by winning the lost, training the found, and sending the called. They truly want people to come just as they are. They are a diverse church of young and old, singles and families, from different ethnicities and backgrounds.

Join us in prayer this week as we lift up our friends at Joplin Family Worship Center! We are believing that God will shine through Pastor Daniel and Cindy and the JFWC congregation as they continue to reach the lost in their community.