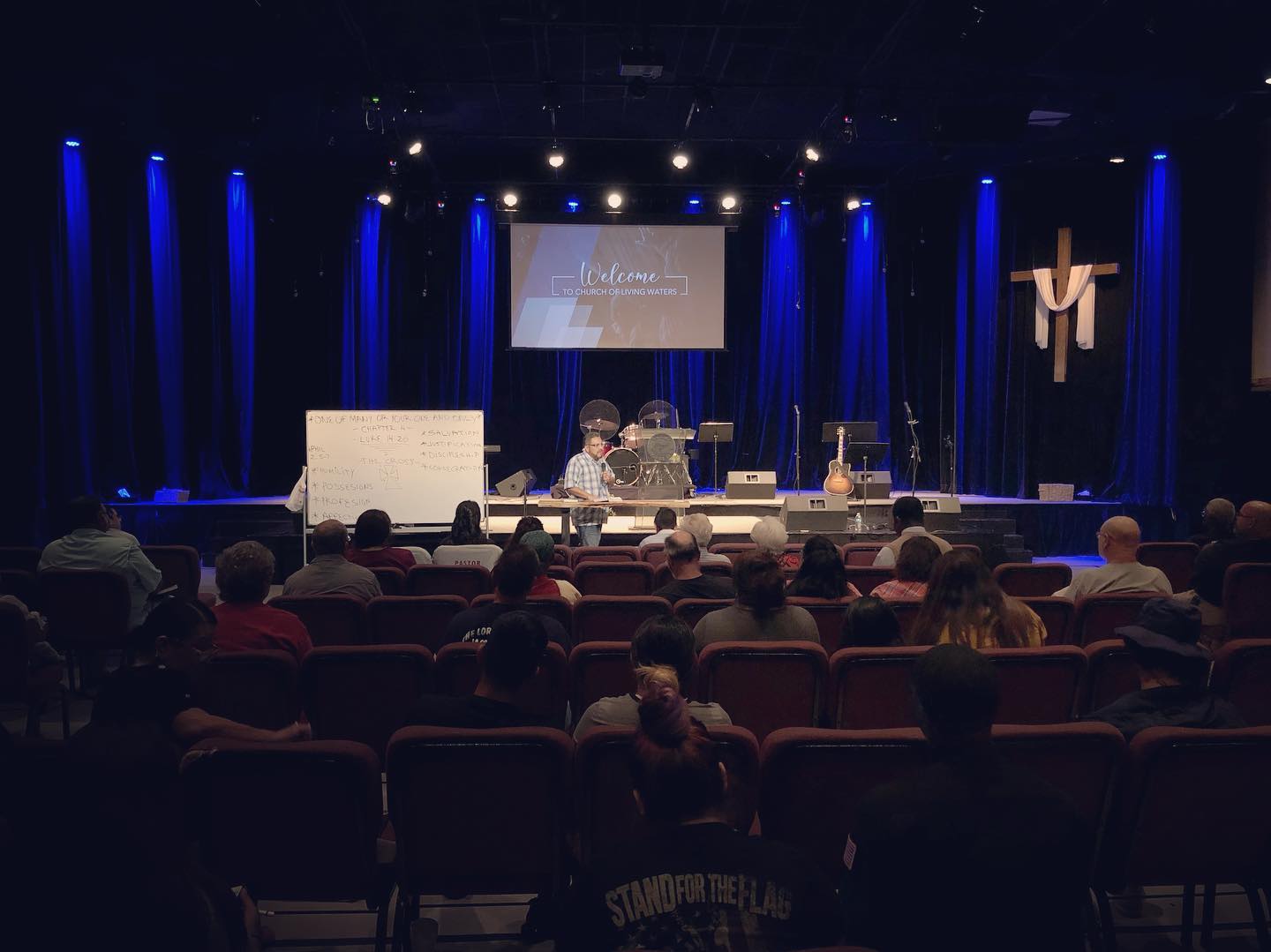 05 Dec

Church Highlight: Church of Living Waters – Rosenberg, Texas

Rosenberg is a town in Texas with a population of about 38,000 people. It is mostly known for its charming historic downtown district that is filled with whimsical antique shops, boutiques, jewelry stores and unique restaurants. Rosenberg, Texas is also home to a thriving, interdenominational church, Church of Living Waters. COLW is passionate about accepting people for who they are and seeing Jesus bring freedom, change and strong unmoving faith in Him.

In September of 1978, Pastor Gene Frank and his wife, Betty Jo, were called to Rosenberg with a clear mission: "To set the captives free!" Through the years, a vision has developed through the ministry of the Holy Spirit. They began to hold a meeting each Friday night in Rosenberg. At one of the Friday night meetings, it became apparent that there was a need for another church in the Rosenberg area. They moved their meetings to a local daycare facility and after prayer and discussion, it was determined that a new church would be formed. In 1981, after several years of holding their services in a daycare, a church facility and an elementary school, COLW purchased five acres of property. Phase one of their new church building was built in 1982, Phase two was built in 1983, and by 1985, the church had grown to over 150 families, and they had even added Living Water Christian School and Living Waters Bible College as additional ministries. COLW then launched the campaign "Time to Build" as they started building their gymnatorium which held 800 people for worship.

Church of Living Waters is presently carrying out the vision set from the beginning – "To set the captives free!" Please join us this week as we pray for our friends at Church of Living Waters. We are believing they will have an abundance of favor as they continue to reach people throughout their community!