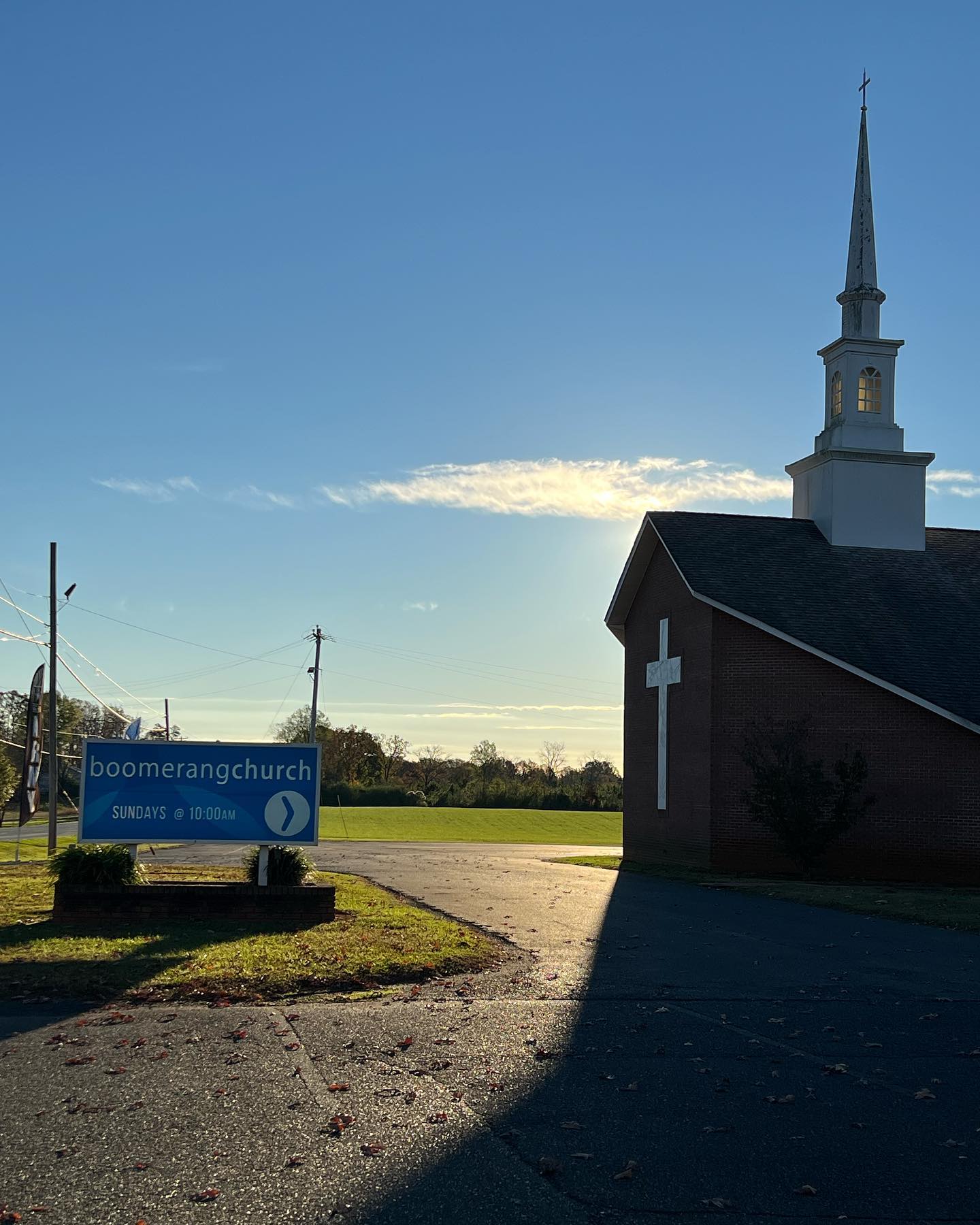 16 Apr

Church Highlight: Boomerang Church – Albemarle, NC

Boomerang Church is located in Albemarle, North Carolina. It is a growing and dynamic church led by pastors Bryan and Nicole Wright, who are known for their commitment to helping people live fulfilling lives. Albemarle is a small city in the heart of North Carolina with a rich history and a vibrant community. The city is known for its friendly people, beautiful parks, and thriving downtown area. It has a population close to 17,000 people.

The Wrights founded Boomerang Church in 2013 with a vision to create a welcoming and inclusive community where people from all walks of life could come together to worship and grow in their faith. Since then, the church has grown rapidly and has become a fixture in the Albemarle community.

One of the unique aspects of Boomerang Church is its emphasis on service and outreach. The church has a variety of programs and initiatives designed to help those in need, including a food pantry, a homeless ministry, and a mentoring program for at-risk youth.

While in prayer before the Wright's founded the church, they felt the Lord very clearly gave them the name "Boomerang" for their new church. They sought to be obedient to His direction even though they thought it was very different. After they launched, they have had many testimonies just because of the name. When defining the Boomerang name, they have always seen it as a picture of the body of Christ in this manner: Each week, through Christ, the church body empowers each individual believer to go out and do the work of Christ, like a person empowering a boomerang to be sent out and fly. If it's thrown correctly, the person will disperse that energy along its course and land back in the hands of the body ready to be thrown and empowered again.

Boomerang Church and its pastors Bryan and Nicole Wright are making a positive impact in the Albemarle community, bringing people together and helping to build a better future for all.

Please join us this week in celebrating and praying for our friends at Boomerang Church. Let's pray for God to continue to use them to help their community, build disciples for Christ and experience the life only God can bring!