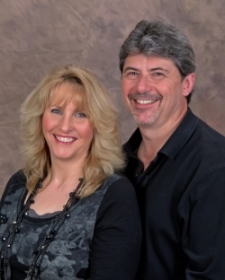 27 Jun

Church Highlight: Abounding Grace Christian Church – Schenectady, NY

Schenectady is a city located in the Schenectady County, New York. The city has a population of about 62,000 people. Schenectady has a lot to offer tourists and its residents. It is rich in history and has beautiful parks, museums, theaters, libraries and beautifully decorated aqua parks. This colorful city also has a wide array of outdoor activities. Also, fun fact – it was here where Thomas Edison founded the General Electric Company in1892.

Also in Schenectady, is Abounding Grace Christian Church. In the fall of 1992, Abounding Grace began with six people meeting in a home. The church was started due to a passion in Lead Pastor, Jay Stillinger's heart to reach out with the Gospel of Jesus Christ and to provide powerfully anointed teaching from the Word of God which is relevant to lives today.  Since its inception, Abounding Grace has grown both spiritually and numerically into a diverse group of people from many religious and ethnic backgrounds.  In December 2002, after meeting for several years in a leased facility, the congregation was able to purchase a 28,000 square foot building in a prime location, which has provided a beautiful place of worship and outreach.

Pastors Jay and Pam Stillinger have been in the ministry together since 1989. Pastor Jay received Jesus as his Savior when he was 12 years old. Later, at 17 years old, he had a clear calling from God to be a minister. Pastor Pam is the Executive Pastor and is also the Director of Children's Ministries at Abounding Grace Christian Church. They both look forward to the years to come with great expectation as they continue to spread the gospel, make strong followers of Jesus and make more history for the glory of the Lord.

Join us this week as we pray for our friends at Abounding Grace Christian Church. We are believing for God to keep moving in their community as He uses the people of AGCC to reach the lost!